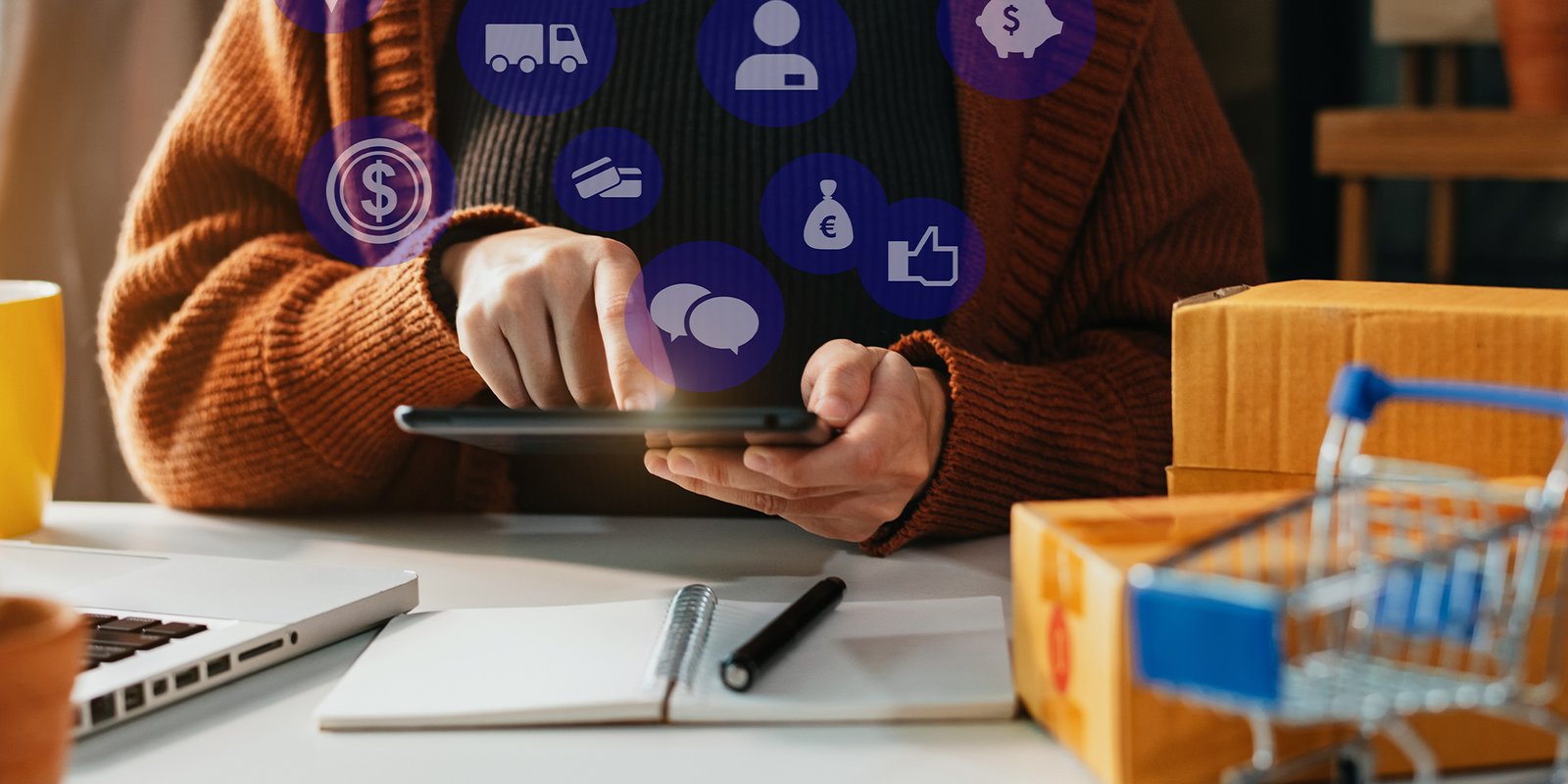 Ecommerce Website Design Tips To Increase Sales In 2022
Consumers are eager to connect with new, trusted brands and retailers are loving it. Statista reports that U.S. eCommerce sales increased by 39.1% when comparing Q1 2020 and Q1 2021. The first quarter of 2021 reports over 215 billion dollars in eCommerce sales. This even surpasses the 204 billion dollars sales during the first lockdown from March to June 2020. We anticipate that ecommerce will continue transforming the retail experience as customers are shifting towards online shopping for all of their needs.
Customers value brand trust as the number of ecommerce shops grows.
With customers eager to spend, how do you increase your visibility and market share against competitors? Although there isn't just one cookie cutter method, it's important to start with a strong foundation – your website. Oftentimes, a website serves as the foundation of your brand. Web design is crucial when you're displaying multiple products or services. Ecommerce website design services from a digital marketing agency ensures that your website is optimized for high traffic and conversions. Each page is purposefully designed to optimize the customer journey so you can create a pleasant experience for users and encourage increased conversions and return customers.
WHAT ARE FOUR IMPORTANT ECOMMERCE WEBSITE DESIGN ELEMENTS?
Simple site navigation
Customers value brand trust as the number of ecommerce shops grows. Trust can be earned in many ways when first-time visitors enter your site. Most importantly, your site's organizational structure must be intuitive. The menu navigation acts as the north star that leads customers through your website. Likewise, on-site search tools, filters and product categories must be present so users can access specific information easily. Individual pages require thoughtful design to seamlessly flow into one another.
There are a lot of bells and whistles you can use to build an eCommerce site. Bells and whistles aside though, the most important piece of an eCommerce site is finding a natural place to create the entrance into your conversion funnel. An eCommerce website design company houses expert web developers and designers who are skilled at balancing such design elements with touch point opportunities. The magic lies in its subtlety that doesn't overwhelm users while they browse through product pages and information.
Responsive design for mobile and desktop
Online purchases made on mobile devices are expected to make up 53.9% of total US eCommerce sales. Even Google has updated their Analytics tool to prioritize data from mobile users rather than desktop. Needless to say, responsive web design is the backbone of eCommerce sites. Content blocks, image galleries, search tools and more need to be scalable from a desktop display to mobile display. Also, page load speed is another determining factor for users. The longer your visuals take to load, the more likely users will leave your site.
Smooth check-out process
Within the conversion funnel, customers tend to drop off when it's time to check-out. Several factors can incite such a response. Payment portal processors can take users away from the original page and are at the mercy of the platform's server load. Customers are wary of re-adding their card information in case they are charged double the amount, so they'll leave. In another case, tax and shipping costs can violate the customer's expectations after coming to terms with the initial amount.
Although these hurdles cannot be completely avoided for eCommerce stores, there's optimal ways to structure the check-out page to help decrease potential sticker shock. By reducing the number of pages they have to move through, it can minimize feelings of frustration or exasperation. A tailored UX design will strategically place estimated taxes and fees throughout the checkout process to assist users in calculating the final total. Good UX design also includes smart form fills to decrease effort required by users and expedite the process. The less time the user has to change their mind, the better. A good UX design along with solid development is the key to an improved conversion rate.
Custom elements to highlight uniqueness
As great as template builds are, they may lack scalability as your business grows. It's not uncommon for fast-growing brands to adopt a custom approach for a more tailored and refined experience.. This includes unique elements that enhance the user experience while better showcasing your products or services. Without affecting page load speed, custom enhancements from an eCommerce website design agency can create a memorable experience that spurs returning visitors and reduces page bounce rate.
WHAT ARE THE TOP 3 ECOMMERCE WEBSITE PLATFORMS?
WooCommerce
If you have a WordPress site, then WooCommerce is the best plug-in to optimize your eCommerce storefront. Setting up inventory management, product checkout, secure payment, shipping integration, and much more has never been easier. Also, WooCommerce is scalable for any enterprise which makes it ideal for both small businesses and established companies. It offers many customization options and tailors to your unique needs.
Additionally, WooCommerce works seamlessly with WordPress themes and other plug-ins as well. Most favorably, the Yoast WooCommerce SEO plug-in helps you optimize your content for searchability. As we head to a cookie-less future, maintaining search visibility and collecting data is crucial. Explore the WooCommerce Marketplace for extensions that can extend the functionality of your eCommerce site as your business grows.
Shopify
If you want to keep everything in-house, Shopify will be the best tool. The platform provides a foundation for eCommerce websites that includes hosting, customizable themes, stock images, website analytics, and more. It's highly recommended for businesses that strictly sell their products online, like Amazon. Shopify's product management is unparalleled since it's mostly self-sufficient, which allows you to focus on growing the business.
The dashboard provides a simple top-level overview of sales, email and social media campaigns, website traffic, and important updates. It's user-friendly interface makes it easy to navigate through and efficiently manage your eCommerce store. If you're skeptical, try their 14-day free trial and build your online shop. The tiered pricing scales with your business needs, so newcomers only have to pay $9/month to gain access to a wealth of tools on Shopify.
SquareSpace
SquareSpace is another in-house website platform with built-in eCommerce tools. Access award-winning website design to create a sleek and modern eCommerce storefront. Their templates are visually impactful with great product showcasing. They also provide the basic tool kit of payment gateways, customizable design, shipping integration and more.
However, what makes SquareSpace stand out is the SEO best practices integrated in each template. Website design can take months to perfect from scratch. Squarespace expedites the process by providing website builds that are approved by search engines. As your business grows, additional features like email marketing with MailChimp, organic social media, and blogging can be beneficial to increase website traffic.